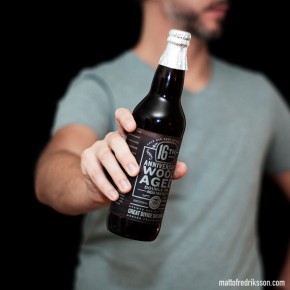 I tried and liked a couple beers from Denvers Great Divide Brewing Co like for example Hibernation Ale and Yeti and this was at least as good as them. Even though I like to try all kinds of beer at least once (I had my first Coors Light just before this mind you), I really...
Feels almost like some sort of confession, but here it goes: How uncool, right? An italian beer? Is it really a beer in the true sense of of the word? Whatever… Actually, I'm more of a Porter/Stout-dude, but when it comes to Lager I got a couple of favourites. Peroni's one of them, though I...
I like Liberty Ale. Beside the great taste, the graphics are cool and so is the shape of the bottle.